We're On The Move!
One Of Us in London is moving from our two Fitzrovia studios into a new, larger
customised space in Shoreditch.
This new studio will provide us with greater capacity than our current spaces combined and
crucially allows all of our London teams to be under one roof. Alongside specialist architects
StudioShaw, we have designed a new space at 16 Tabernacle Street, to support the technical
and creative needs of our growing VFX Studio.
Our new space will deliver more meeting rooms, screening rooms, and inspirational communal
spaces and more artist desk space than ever before while also meeting the demands for a hybrid
style of working that the past three years have brought us. Initially, while the industry is feeling
the effects of the strikes, we will be focusing on technical future-proofing and functionality
over aesthetic flourishes, but there will be a second phase that focuses on the finishing touches
to our new space next year.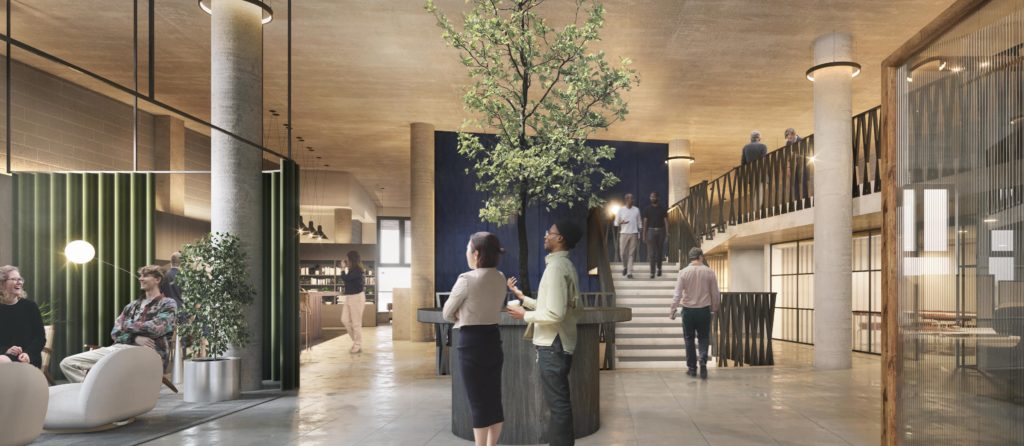 We will begin to move artists to Tabernacle Street from mid-October, with the move complete
by the end of November. Our tech and project teams are already onsite daily and Sohonet is up
and running in the new studio. Artists and projects will seamlessly transition to a new workspace
but the long migration that we have allowed for between sites means that they will always have
a fully operational workstation at one or other of the sites. This also means that there will always
be somewhere for you to come for reviews and meetings and crucially, no downtime on any of
our shows.
We very much look forward to welcoming you, either in person or virtually to our new space very
soon.